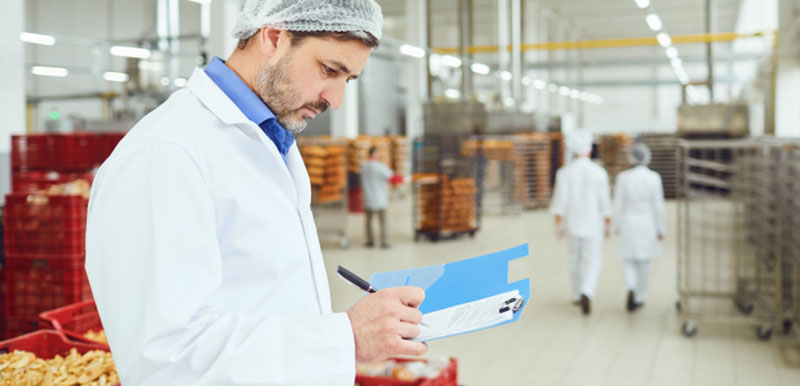 09 Jul

The most critical points when handling raw materials

Every company department plays an essential role in good allergen risk management. The arrival of allergenic raw materials at our plant is our first contact with them and so "Reception and storage" are the foundations for the entire process to flow without basic errors.
Reception: We review the main points to help us prevent cross-contamination with incoming allergenic raw materials:
Bulk materials are unloaded in specially enabled areas.
Allergenic raw materials and semi-finished products are identified at reception, their labelling is checked and they are kept apart from other products.
If samples are required for analysis, different utensils are used for sampling to avoid cross contamination. Disposable or specific utensils can be used, with colour codes for sampling equipment.
We should have a special protocol for "allergenic material spills".
Find out how we can help you in allergen management
Storage: During storage and handling of allergenic raw materials and semi-finished intermediate products, special attention must be paid to their identification and separation from others, to prevent cross-contamination or the use of an allergenic ingredient by mistake in a recipe. The most important storage matters are reviewed below:
We should have a warehouse area specifically to stored allergenic raw materials. If it is not possible to have this due to lack of space, allergenic material should always be stored on the lowest shelves.
More care is required when working with powder ingredients, as they produce aerosols that remain suspended in air. This post may help you.
Once the original container is opened, allergenic raw materials and semi-finished products must be stored in closed containers with clearly visible labels.
These containers can be reused only for the same raw material or semi-finished product. To re-use them for other products, they must be cleaned appropriately and this cleaning must be validated; thus guaranteeing the effectiveness of the cleaning system to eliminate allergenic proteins. More information is provided in this article about school kitchens.
All updated information about our raw materials is accessible at any time.
In addition, we recommend you periodically verify the effectiveness of measures to protect against cross-contamination. This will help you in decision making and taking corrective measures at the plant.
Contact our expert, Beatriz Santos.
ZEULAB Proteon Express tests can be adapted to the allergen analysis at the time and in the place needed. A quick analysis during reception of raw materials can be conducted without the need for a laboratory. The kit has material to perform the tests very easily and results are obtained in 10 minutes.