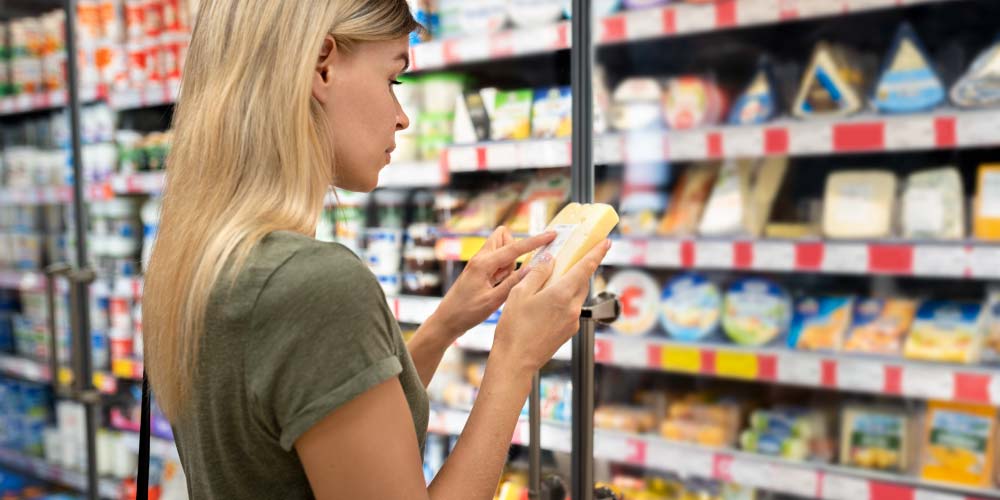 7 things to bear in mind when labelling a gluten-free food
08 Oct 2021
Approximately 1% of the world's population suffers from coeliac disease,
This is why there are more and more gluten-free food products on the market to cater for people with coeliac disease.
If one of your products containing gluten shares a production line with another that does not, and you need to ensure the latter remains gluten-free, these 7 recommendations will be of great help:
IDENTIFY YOUR RISKS
1) Find the areas or points in your production process where there may be a risk of cross contamination from gluten; those areas or parts of the equipment where material containing gluten may get trapped are all risk points.
2) Design measures to prevent or reduce this possible cross contamination. The use of cleaning protocols which include specific detergents to remove allergenic proteins may be a good option.
3) Evaluate the effectiveness of these measures.
CHECK YOUR PRODUCT FORMULATION
Check that all the ingredients you use in the product are gluten-free.
Your ingredient supplier can provide you with this information, along with a certificate of analysis.
Remember that, following a change in supplier or a modification in the product formulation, you will have to verify that the ingredients are gluten-free.
For greater peace of mind, you can establish a periodic control of raw materials.
STORE YOUR INGREDIENTS CORRECTLY
If your company works with ingredients that contain gluten, these must be clearly identified and separated from the rest of the ingredients by a physical barrier that prevents cross-contamination with gluten. Colour marking or labelling areas designated for ingredients with gluten helps prevent human error.
PREVENT CROSS CONTAMINATION DURING PRODUCTION
We have already discussed how to store ingredients to prevent gluten cross contamination. But what about the production process itself? If you use the same production lines for both gluten-free products and those containing gluten, you should ensure that the cleaning has been effective and that no traces of gluten have remained. Quick strips are useful for quickly and easily determining the absence of gluten on surfaces, to prevent any risk of cross contamination.
CONTROL THE FLOW OF YOUR STAFF
You may have verified that your manufacturing process control measures are effective, but have you considered the product may become contaminated afterwards? In some cases, the movement of personnel may pose a risk to the product. A good example is the rest areas where personnel eat. Special care must be taken with personnel who come into contact with foods containing gluten as it may be retained by their clothing and contaminate a gluten-free product later.
LABEL YOUR PRODUCT IN ACCORDANCE WITH CURRENT LEGISLATION
When labelling a gluten-free product, current legislation indicates a maximum concentration for it of less than 20 ppm. Again, quick strips are a simple, fast and economic solution to determine the concentration of gluten in your product. Many quick strips can also determine concentrations below the legal limit; thus providing higher levels of safety for your product, as required by certain distribution surfaces.
BE CAREFUL WITH HYDROLYSED AND FERMENTED FOODS
If your product undergoes a hydrolysing or fermentation process during its production, such as gluten-free beer, you will know that these technological processes can affect the structure of gluten. As with gluten-free foods, to label these products as gluten-free, you must verify that its gluten content is less than 20 ppm.
ZEULAB offers you quick and simple analytical solutions to verify both the absence of gluten on surfaces and in foods, so you can justify the labelling of your products as gluten-free.
Read this article in english