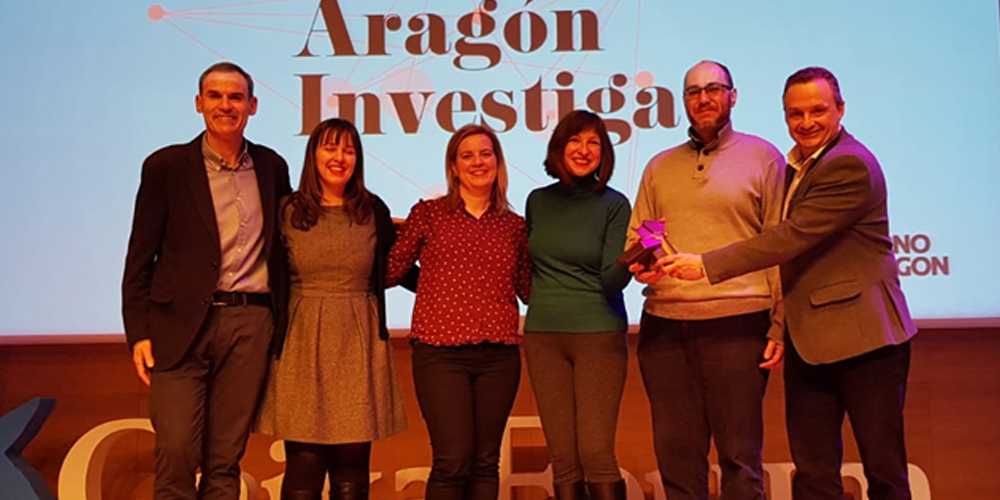 16 Jan

Zeulab has been granted with the "Premio Aragón Investiga" award in the 2018 edition

This Prize is intended to award the companies that have been recognized for their support to research, innovation or knowledge transfer in Aragón.

Pilar Alegría, Innovation Advisor, Research and University of the Aragon Government, was responsible for awarding the private sector granting the prize to Zeulab. Luis Mata, our Technical Director received the award at the Caixaforum building in Zaragoza.

In his speech, Luis Mata, thanked the recognition and remarked the award is "a boost to our company is self-steem". He also remarked the experience of the company with 24 years of life, highlighting of its staff (10 PhDs, 14 graduates or with masters degrees of a total of 40 workers.)

From the start, Zeulab has collaborated with public research centres. As a result, we have been able to accelerate the development and market-placing of our new products. Zeulab has collaborated with public research centres in the development of most of its 30 projects. Zeulab also has participated in 28 scientific publications (6 of them in 2018), more than 80% of them in collaboration with others public researching groups.

Thanks to this effort, from the beginning of our activity at Zeulab we have developed more than 50 innovative products commercialized in 40 countries around the world, providing differential elements in the market making than unique or with novel technical features.